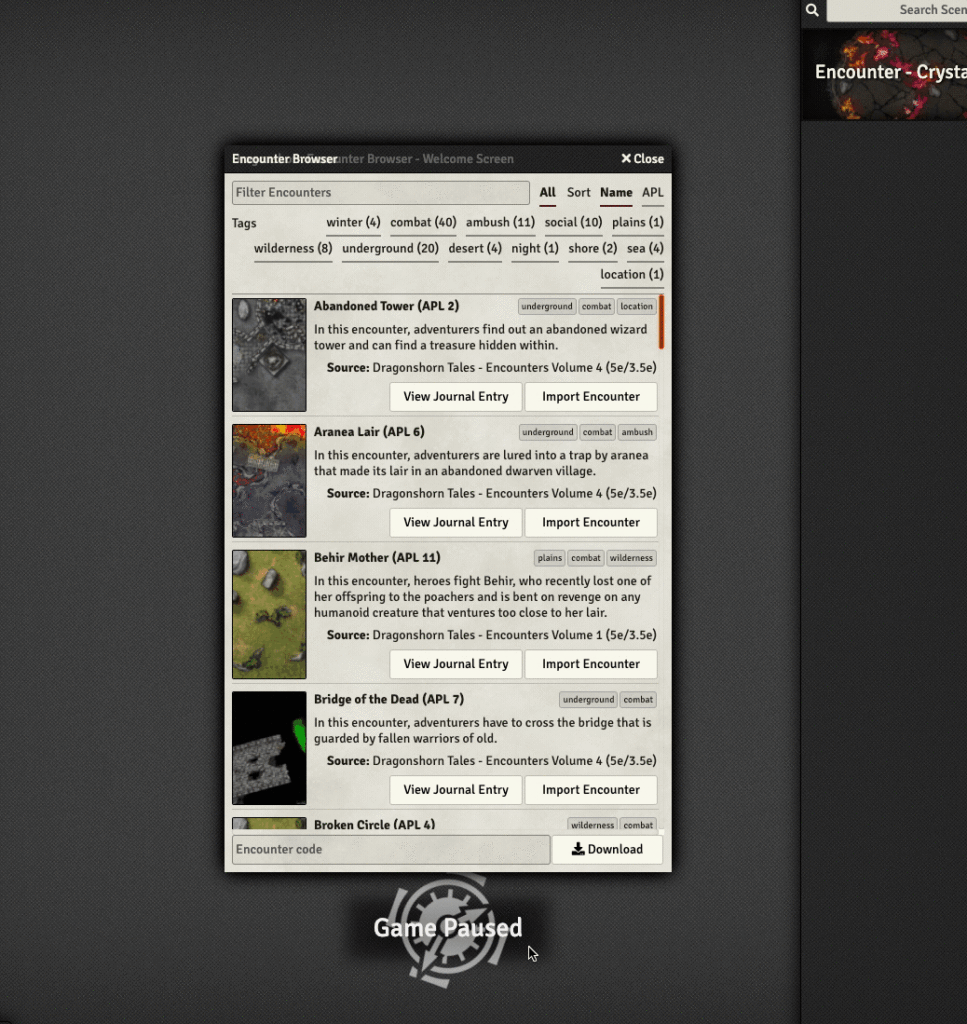 Dragonshorn Encounter Browser
Dragonshorn Encounter Browser is a special module that allows you to easily download additional encounters during the game. All Patreon encounters starting September use it to deliver encounters to your game – and there even maybe more in the future!
How to use
After installing the module, a new button, "Encounter Browser," will appear in the scenes directory (you may have it already if you use any of Dragonshorn Tales encounter packs). After opening the browser, you can browse installed encounters; you can also use the textbox at the bottom to enter a special encounter code that is shared in Patreon-only posts. Pasting it there and clicking download will initiate encounter download – it will be downloaded and added to a special compendium that is shared in all worlds you enable the module in.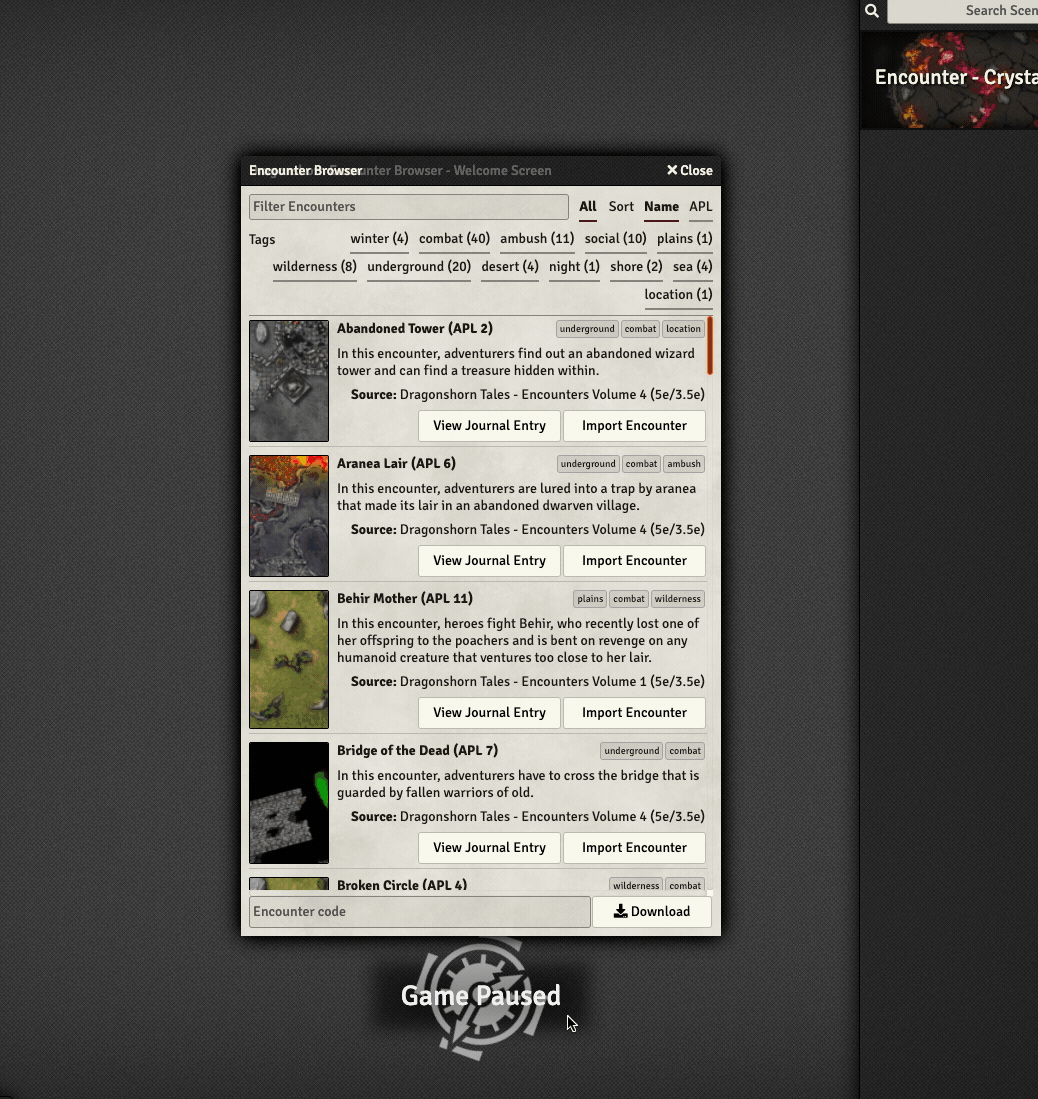 Installation
Install the Dragonshorn Encounter Browser using its manifest URL. It will be installed alongside a supplementary module used to hold all encounter data you download, so it will not be lost on main module updates.
Manifest URL: https://www.dragonshorn.com/encounters/get-browser.json 
Updates
Version 1.9.0
Version 1.9.0 brings ability to regenerate thumbnails on encounters and allows you to remove encounters downloaded using the browser (only encounters downloaded with version 1.9.0 or later can be removed). It also prevents encounters with overhead tiles from bugging out when importing.