We are excited to announce the launch of our Dungeon Crawl – The Sanctuary of Serpents on Roll20! Venture into the jungles of Jakatar and uncover the truth behind the kidnappings and stop the cult of Shaska'hs from unleashing unspeakable evil upon the people of Jakatar.
This one-shot dungeon crawl is designed for parties at level 4 (or 7) for 5th edition. With new monsters, thrilling obstacles, and multiple leads to explore, it seamlessly integrates into any jungle-themed adventure as a captivating point of interest.
Key Features:
Jungle-Themed Dungeon Crawl: Engage in intense battles or stealthy maneuvers against the cult of Shaska'hs.
Gateway to Forgotten Lore: Discover hidden knowledge and stumble upon forgotten secrets in the Sanctuary of Serpents.
Setting Agnostic: Easily incorporate the Sanctuary into any fantasy world with a jungle setting.
Exciting Contents: Enjoy two fully illustrated maps, four new monsters with custom tokens, and two magical items.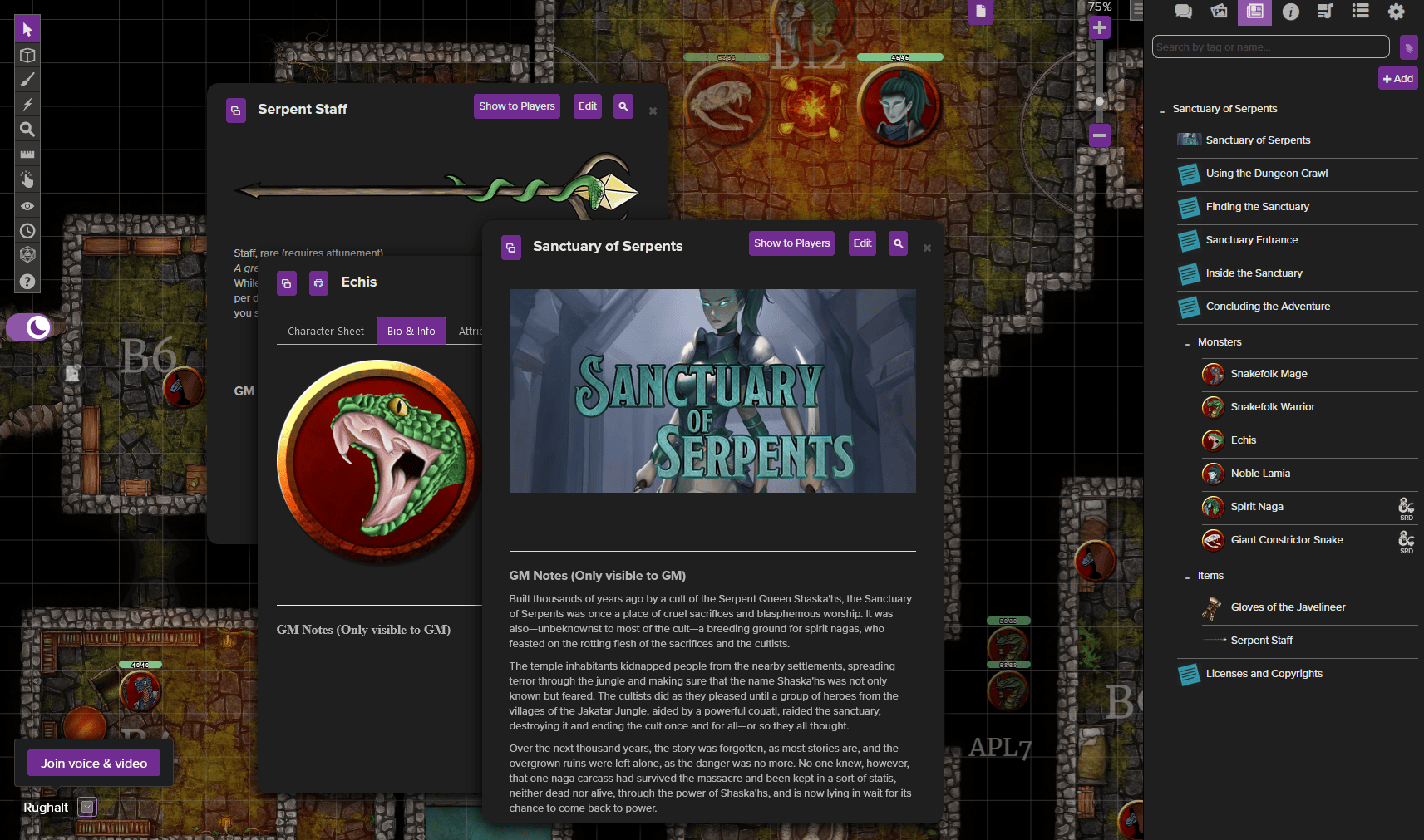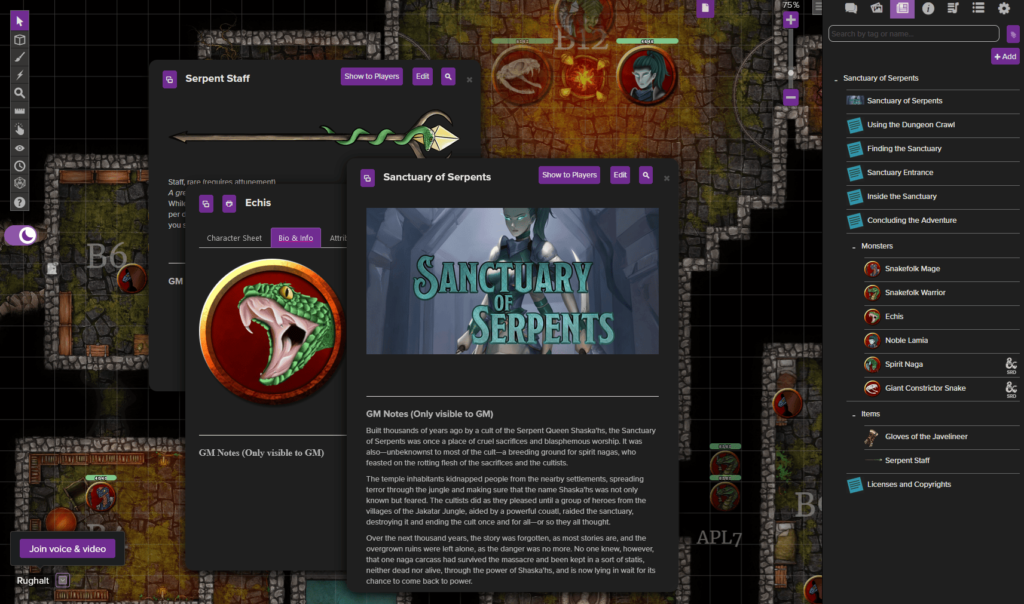 Experience the thrill of the Sanctuary of Serpents on Roll20! Check it out now on the Roll20 Marketplace: Dungeon Crawl – Sanctuary of Serpents. Do you have what it takes for follow the path of the serpents deep into the jungle?