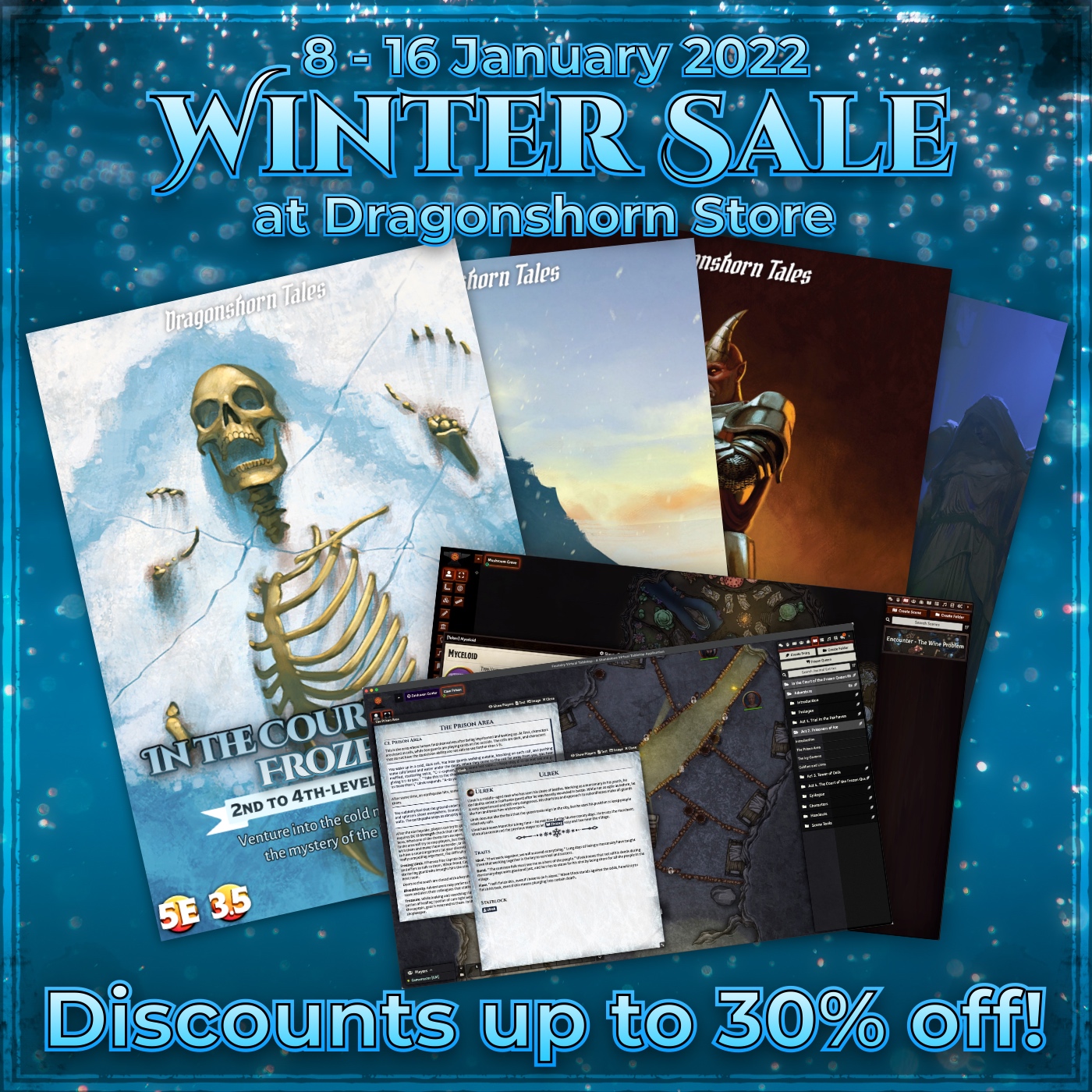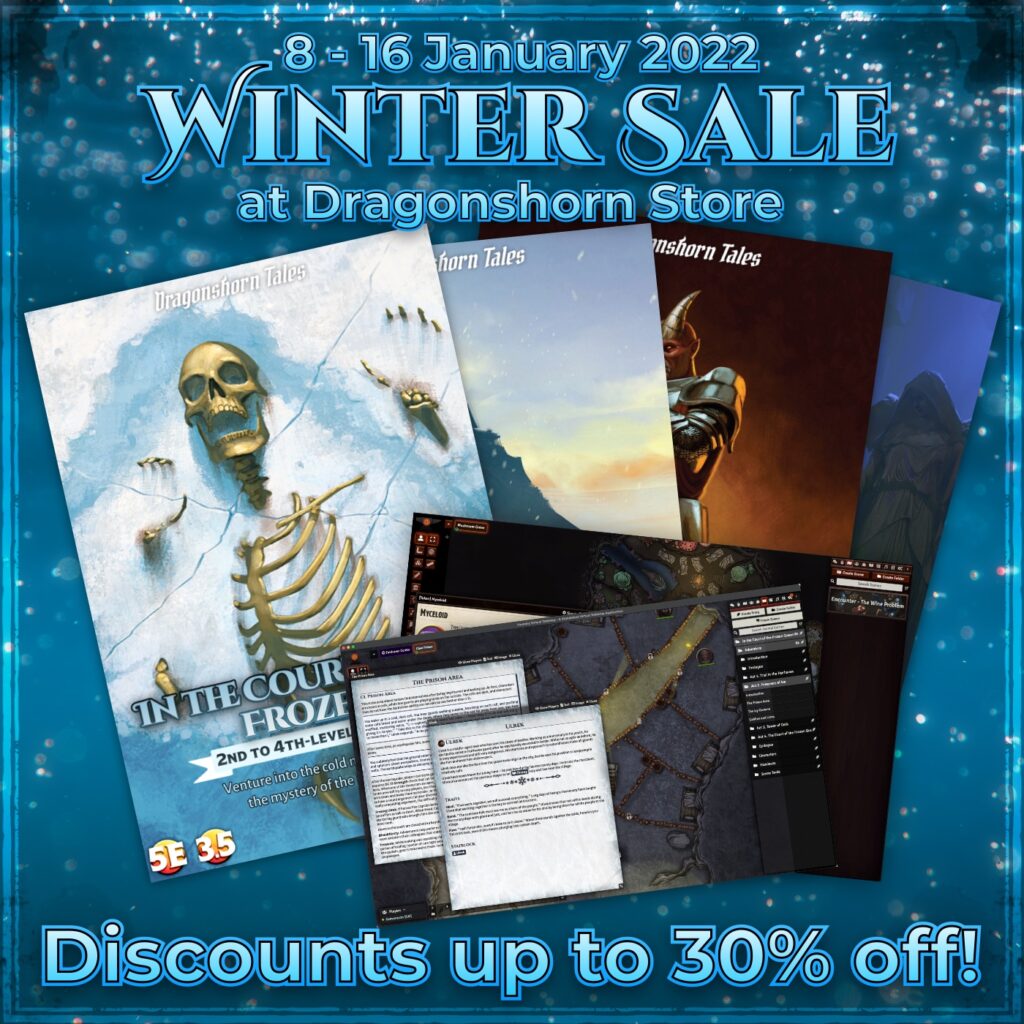 Winter Sale 2022 on Dragonshorn Store
Winter Sale on Dragonshorn Store is on until 16 Jan 2022! Get 15% off all non-bundled products and an additional 10% off bundles (on top of base bundle discount – totaling over 30% off in some cases)!
Grab an encounter pack, and adventure, or even a whole bundle of content! Everything ready to be imported into Foundry VTT – or be played at your table!