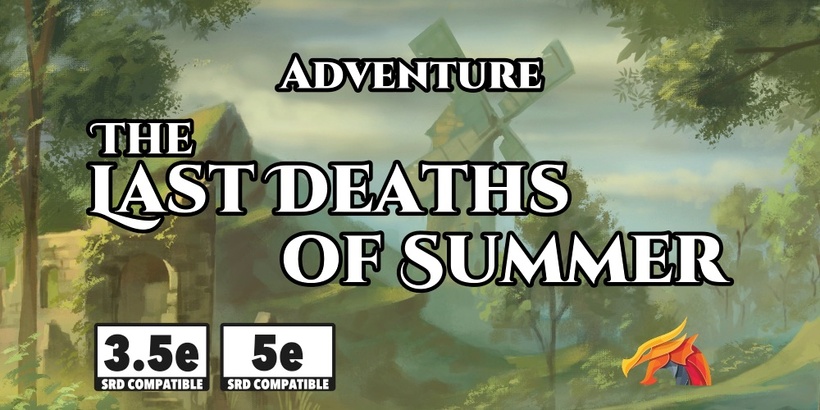 The Last Deaths of Summer – Book Reward – May 2021
Mysterious illness has fallen upon mage living in the tower. His apprentice scrambles to find a cure and uncover his secret, but the time is running out. A creature from another plane is watching her struggle, planning its next move. Will you stop it before the summer ends?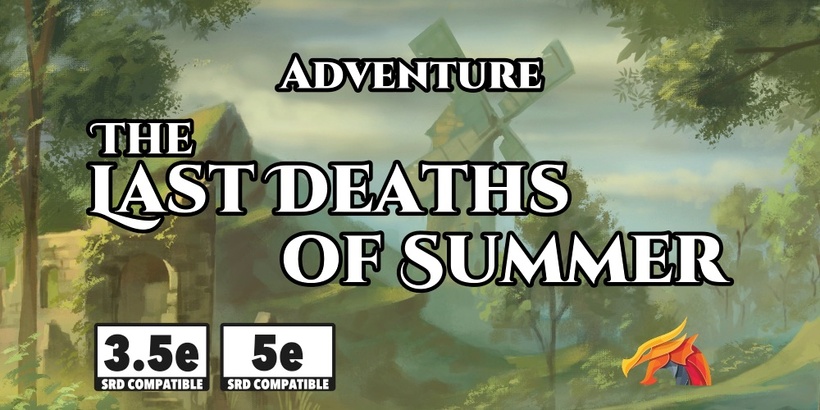 The Last Deaths of Summer is a two-session adventure with closed story that is designed so you can drop into any campaign or play it standalone. With new and returning monsters and powerful artifacts to find, this adventure is sure to put your players on their toes. Will they uncover mage's secret and save the village in time?
For Foundry VTT users
If you are Blacksmith Tier Patron can get PDF and Foundry module manifest link (works for both dnd5e and 3.5e SRD systems!) on rewards page here: Dragonshorn Studios – Patreon Rewards. Just log in with Patreon and you will see download links and module manifest!
For Shard Tabletop users
If you are Jeweler Tier will get your unlock code in message, so you can install and keep it forever! (Remember that Shard codes are send manually so it may take severl hours to get yours!)
If you have any problems, message me or DM on Discord!